Secrets of Kingdom Prayer
There are seven Hebrew words every believer should know. Among those are two words for prayer, brachah (a blessing) and tefillah (prayer). There are amazing differences between these two words. At the Secrets of Kingdom Prayer conference we will learn how blessings are able to bring heavenly blessings to the earth.

We will also explore the truth about tefillah and biblical prayer. We will examine how Bible heroes and first century believers actually prayed, and why. Women will leave the conference with a fresh resolve to live a lifestyle of trust and kingdom prayer.
Speaker: Valerie Moody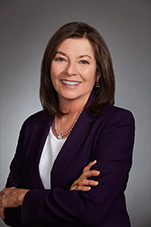 Valerie Moody of Covenant Footsteps Ministries is a television Bible teacher, public speaker, Israel tour director, and co-founder of the Hebraic Roots Network (HRN). Her anointed teaching style inspires others to live a true biblical lifestyle of study, worship, action, and prayer. She is the author of five books, The Feasts of Adonai, Why Christians Should Look at the Biblical Feasts; Seven Voices of the End Times; My Big Fat Greek Mindset; Secrets of the Menorah; and The Jonah Mystery – Changing God's Judgments.
When: March 11, 2017, 9:00 a.m. to 5:30 p.m.
This date falls on the eve of Purim, a holiday created in the Book of Esther to celebrate the deliverance for God's people, as a result of fervent prayer (Esther 9:31-32).
Where: Spitfire Acres, 5198 Tchulahoma, Southaven, MS 38671.
The retreat center is situated in a wooded area and botanical garden, with walking trails and a two-acre pond.
Cost: $30 with a catered lunch provided.
Some scholarships are available.
---
Registration
Registration is required to reserve your place at the conference. Seating is limited. Registration closes Friday, March 3, 2017.
Please use the form below to register, or call (662) 895-9427.
For this conference we are accepting payment via mailed checks or money orders.
Please make payment to Sherry Flannigan and mail to:
Sherry Flannigan
c/o Alef Tav
P.O. Box 10
Ashland, MS 38603
Please note: Registration is not complete until balance is received.
Please be sure contact information is included with payment.